Need window screen repair or door screen repair in Colorado Springs, CO?
Colorado Springs Window Screen Repair
We are your window screen repair specialists for Colorado Springs and the surrounding areas. Are your screens old, torn, and ragged?
Specializing in window screen repair, window screen replacement, window screen frame replacement and door screen repair. We provide on-site repairs anywhere in Colorado Springs and the surrounding areas, and are known for fast response times. Our pricing is very competitive because we keep overhead low.

We needed several screens repaired and one screen replaced. I called Mullett Screens and hoped they could squeeze me in sometime in the next few weeks. Jonathon returned my inquiry and was able to come the next day! He showed up on time, was friendly, efficient, and very clear on prices (which are quite reasonable). I highly recommend him for any screen work you need done!
– Heather Stevens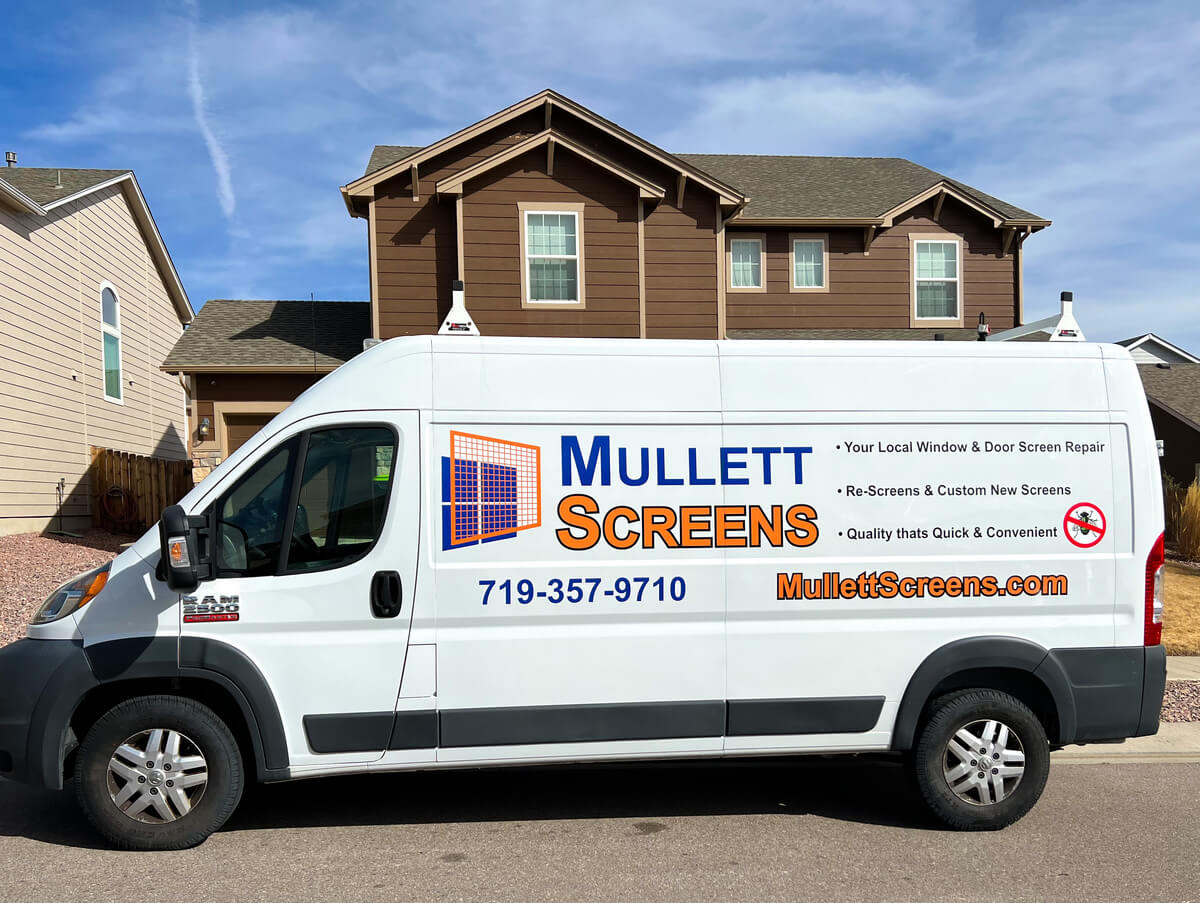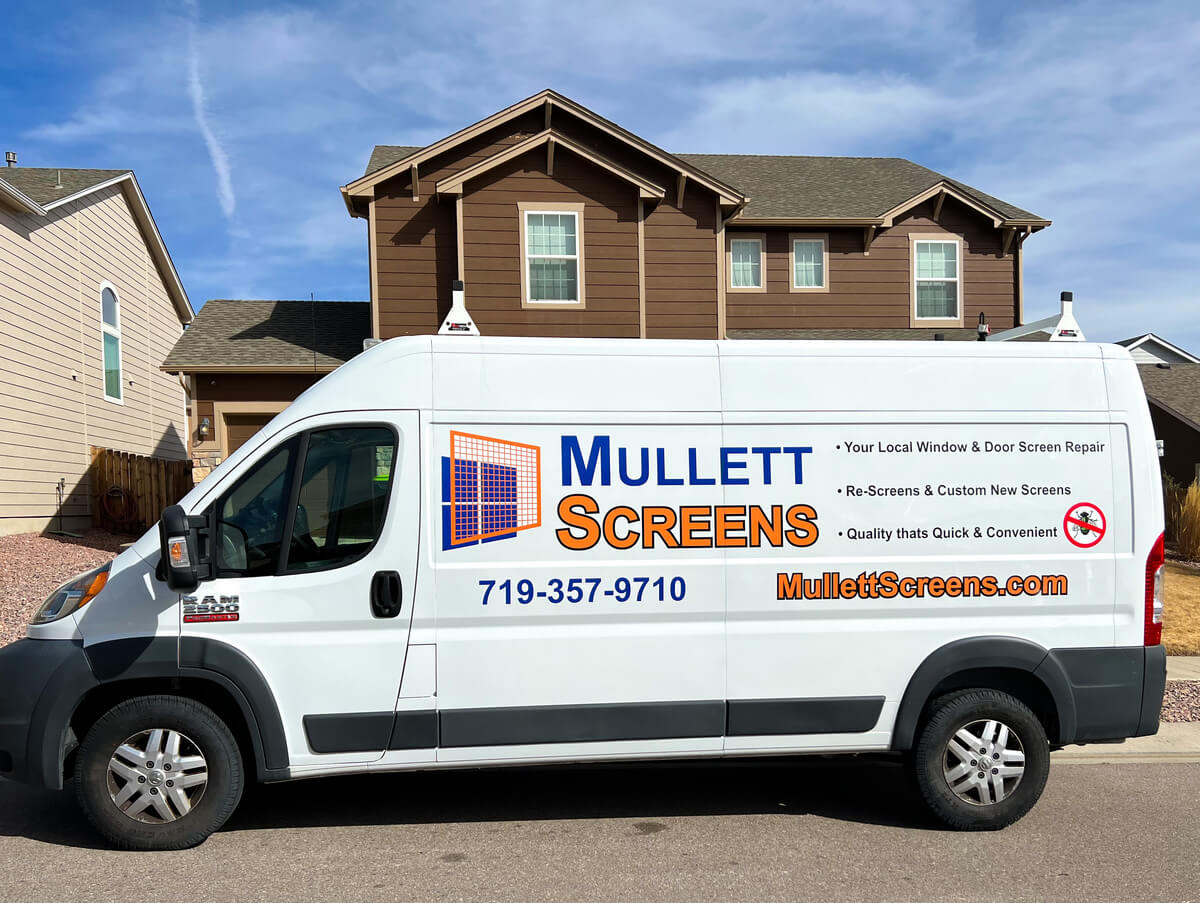 Checkout our Mullett Screens Van, providing you with speedy and reliable service!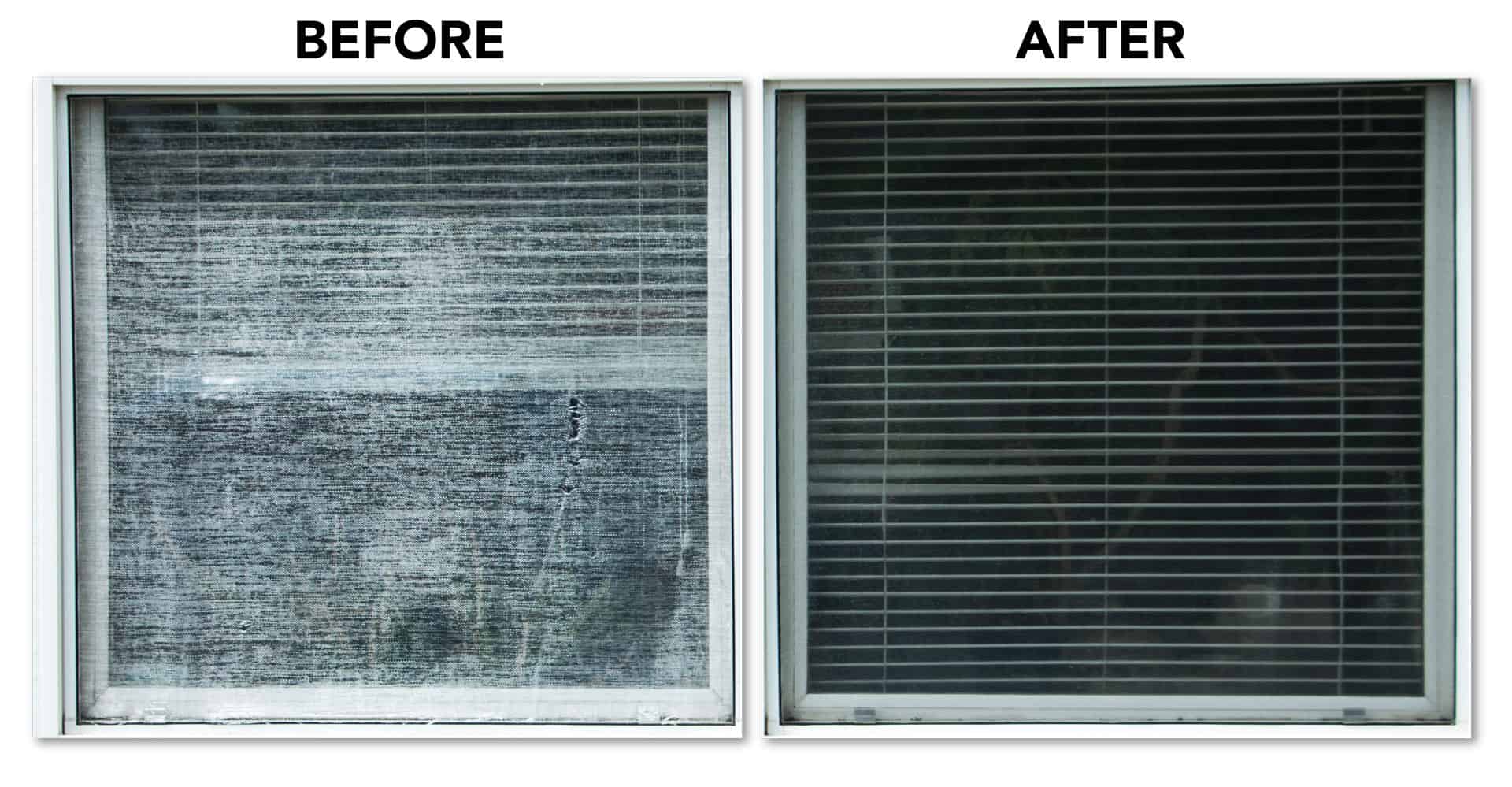 Window Screen Replacement 
in Colorado Springs and surrounding areas
Most often, we remove the old mesh screen material and replace it. Do you need us to replace your window screens?

We had multiple screens that needed full replacement, many that just needed help (bent/broken frames), and some that needed new screen. My expectations were surpassed. He did an amazing job doing all that we requested and then went beyond.  I will always call Mullett Screens for any of our screen needs.
– Crystal Clark-Knapp
Window Screen Frame Replacement
Some window screen frames require replacement when they're bent or broken. Do you need your screen frames replaced?

Great guy, great work, great prices. I highly recommend this small business and I do believe he will exceed your expectations he did mine. Not only did he fix my screens he repaired a frame that he could have just as easily said it needed to be replaced and charged me more. I will be using him for all my screen fixing needs and you should to! Thank you so much Jonathan!
– Crystal Iglesias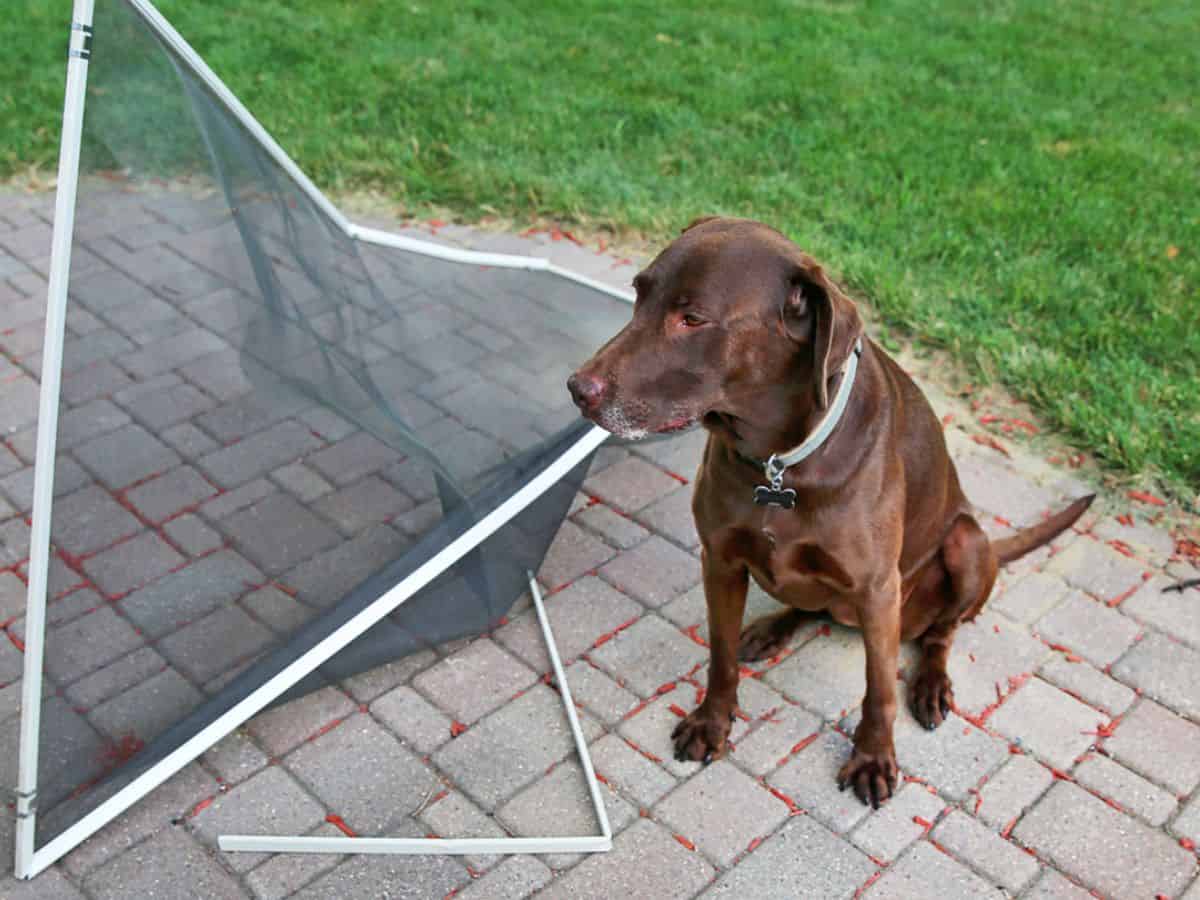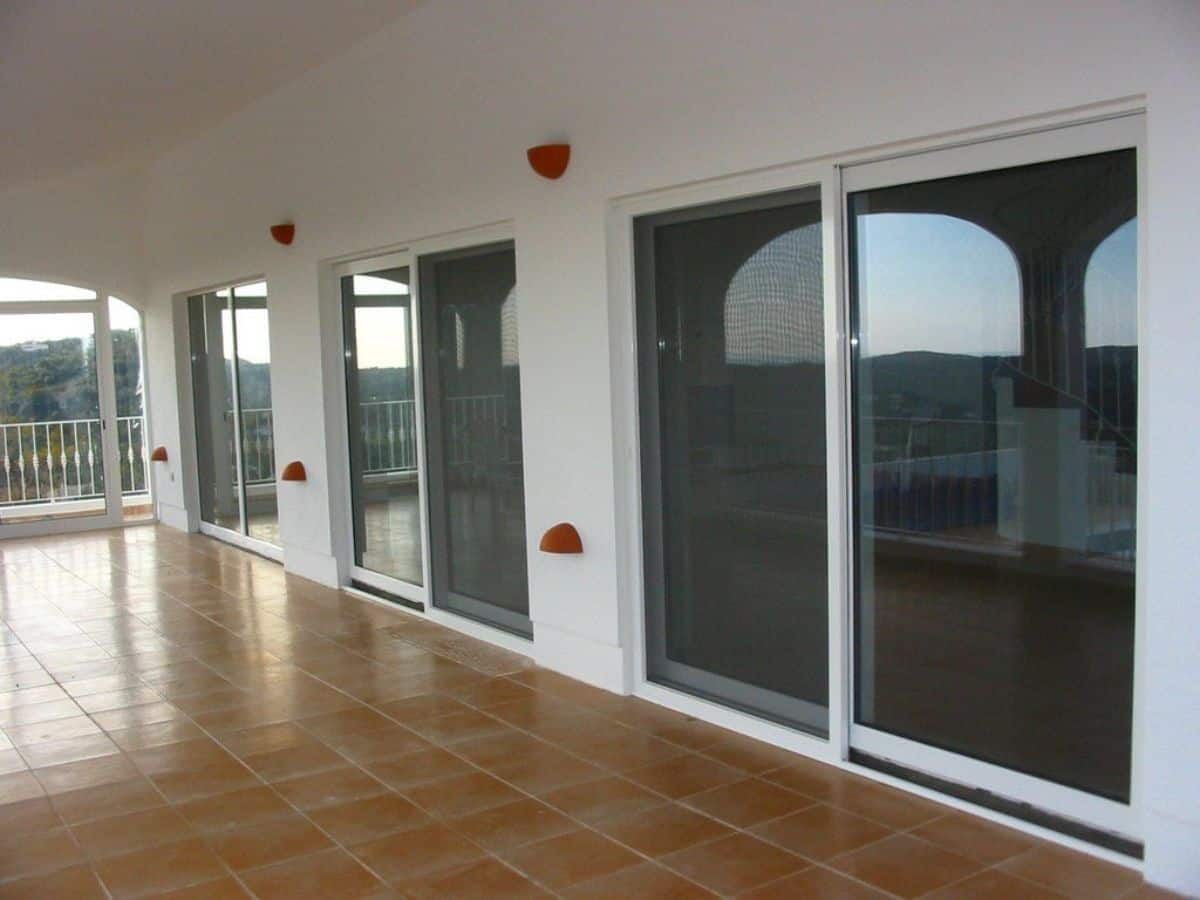 Door Screen Repair
Pets are notorious for damaging screen doors. If you need the mesh material replaced in your screen door, contact us now.

I have been stressing over getting my front storm door screen repaired for months. I contacted Mullett Screen Repair and received quick, excellent, at home service in less than a day! Reasonable price on top of that. I highly recommend this company!
– Barb Caudle

My name is Jonathon Mullett. I was born in Michigan, and lived there with my parents and 5 younger brothers for 20 years. I grew up in a construction family as my Dad is a builder and has a custom cabinet shop. I have always loved working with my hands and improving the look of homes.
In 2014, I moved to Colorado Springs to do roofing and excavation at Fort Carson. I also started studying at Charis Bible College, and graduated from their business school May of 2017. The business school equipped me to operate as a business professional, and provided the confidence to launch Mullett Screens in November of 2016.
I love what we do and always feel a sense of accomplishment when I see peoples' windows and door screens fixed and looking good. We hope to meet you and make your home look amazing again!
-Jonathon Mullett, Founder
Colorado Springs
Fort Carson
Serving Colorado Springs, CO and the surrounding areas, including Fort Carson, Fountain, Monument, Falcon and Peyton.