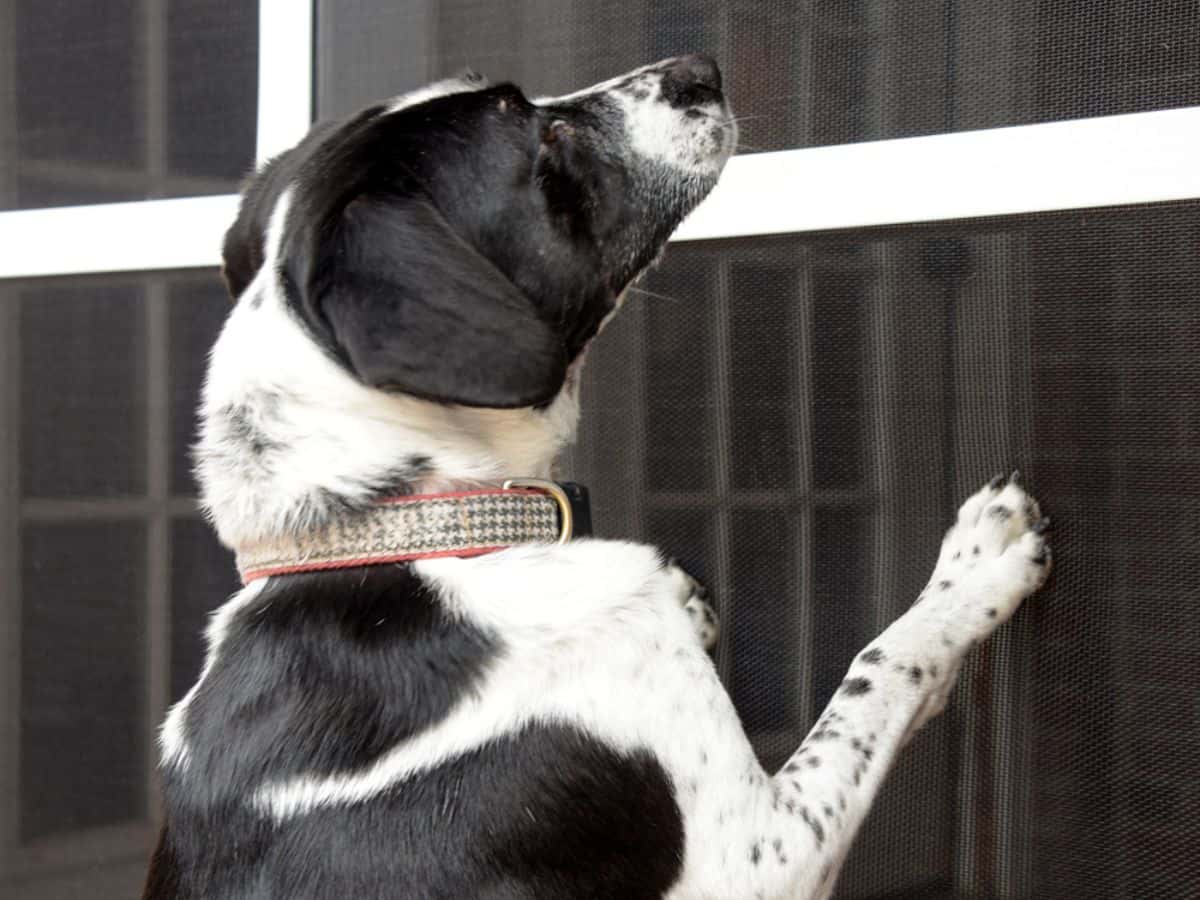 Screen Door Repair in Colorado Springs, Fort Carson, Fountain and surrounding areas
Is there a hole in your screen door right next to the handle? The constant stress of pushing against the screen to grab the screen door handle often creates a hole.
Has your pet turned your screen door into a torn mess? With our screen door repair service, we restore your screen door back to its original intent; a barrier designed to let air flow while keeping animals out.
Hopefully the screen door frame functions as needed. Replacing the entire screen door is almost never needed. If the door moves freely and does a good job locking and unlocking, we can replace the screen material just like we do with windows. The process is simple:
We remove the old door screen material and spline (the material that holds the screen to the door frame)
We cut new spline and door screen mesh to fit the dimensions of your screen door
We install the new spline and door screen mesh
We trim any excess material
Pet Screen
Pet Screen material is much much stronger than regular screen and is used in mainly doors but also windows in some cases where you have pets or children that are damaging your regular screening. It is more expensive but much higher quality and durability.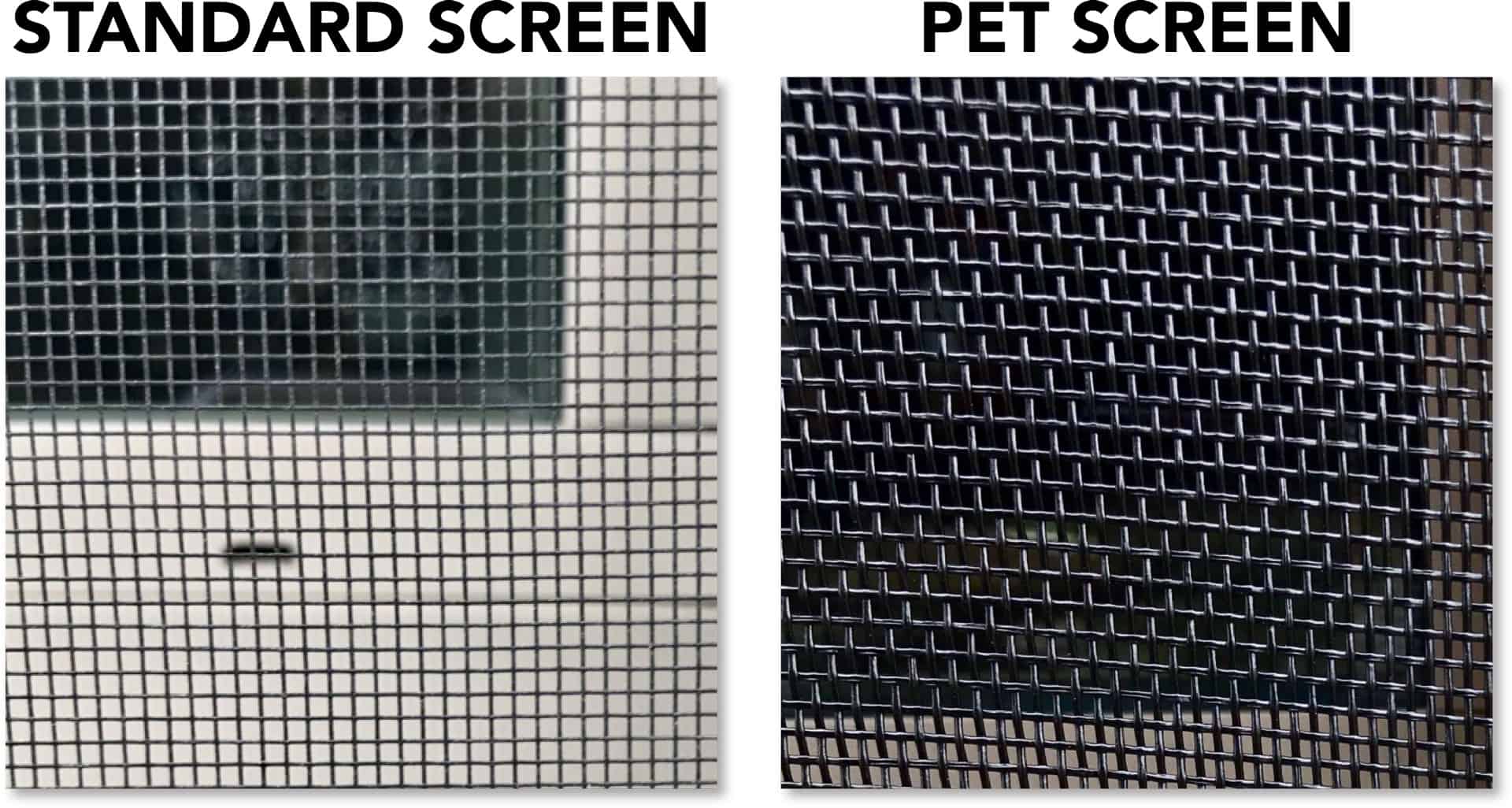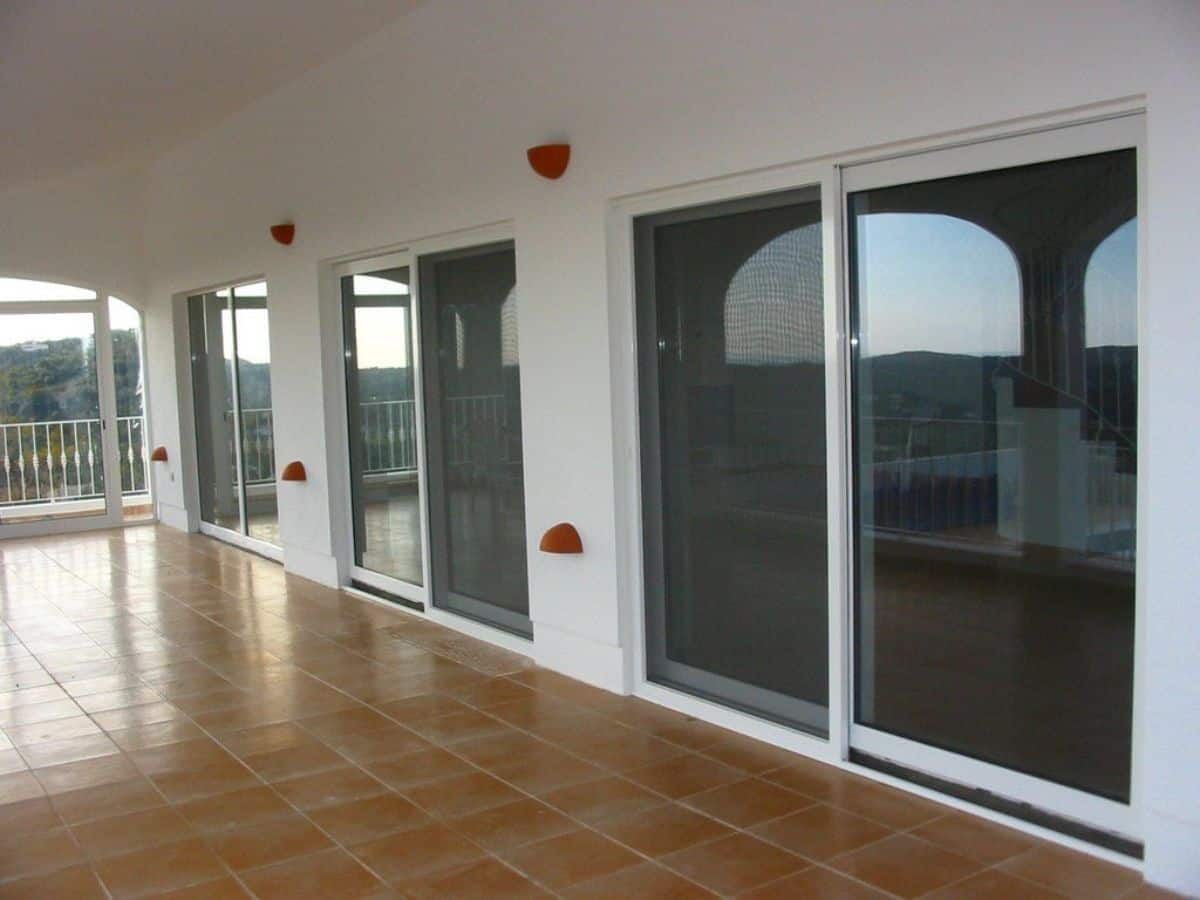 When Screen Door Replacement is Required
The most common culprit that prevents sliding screen doors from functioning properly is rocks. Small pebbles or sand get caught in the tracks of the doors and needs to be cleaned out at regular intervals. The best solution is to use a small vacuum extension that allows you to get into the thin tracks and suck out any debris in the way.
The plastic wheels at the bottom of the screen might also be a culprit. Check to see if they're broken or not properly rotating.
If the locking mechanism on the screen door prevents it from shutting or locking properly, it's time to consider a new locking mechanism. It's rare that the locking springs and latches in a sliding screen door are worth repairing, but replacing them in a hinged screen door might be worth it. Hinged screen doors tend to remain sturdy for years. Replacing the handle and latch hardware is a great way to get extra use out of it for years to come.
Though you may want to continue using an old door, it can be more affordable to replace the entire door than trying to replace its individual parts.
Serving Colorado Springs, CO and the surrounding areas, including Fort Carson, Fountain, Monument, Falcon and Peyton.